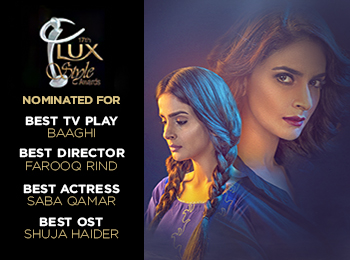 BAAGHI NOMINATED FOR LUX
Based on the life and made-up lies of a very prominent character in the Pakistan media industry, Baaghi Urdu1's hit drama has been making highlights since the first episode. Comprising of an overly talented cast, brilliant screenplay and flawless direction, it is no surprise that it has now become the most watched drama in Pakistan. Originally Baaghi was set to be snubbed by the LSA (Lux Style Awards) committee, but after much uproar from the public they succumbed to public opinion and included Baaghi in the nominations charter such as "Best TV play" and "Best original soundtrack". What Baaghi portrays so beautifully is the actuality of the star's life without letting it being consumed by just several directions and edits wherever they might have thought necessary and that is the beauty of the media industry. Letting the people see for themselves, the true side of every story and this story of a star where fame got the end of her isn't something new, but is still fresh in Lollywood. The good thing is that all these mistakes were corrected just before the voting started across the country. This means there was ample time for viewers to vote for their favorite show.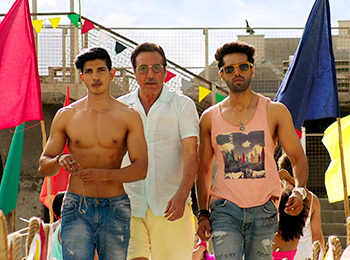 NMA 2 "Music Launch"
Urdu1 Pictures, Filmwala Pictures and Excellency Films in collaboration with 021 Nights launched the official music of "Na Maloom Afraad 2"' the most anticipated film of 2017 on Saturday, 5th August.
It was a star studded event attended by the leading celebrities from film, fashion and television industry who came in full support and danced their heart out on the newest party anthem song "Chal Hug Day".
Watch the music video of the song "Chal Hug Day" here: Music Video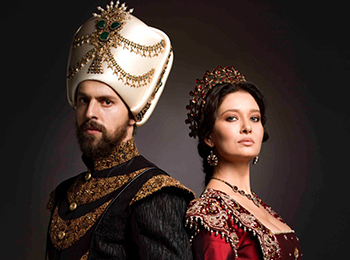 KOSEM SEASON 2
Kösem has been the all-powerful Valide Sultan and regent to her son Sultan Murad IV for nearly a decade, when the military unrest causes the latter to deprive her of her authority and the two clashes. With the control of the state fully in his hands, Murad sets his plans of restoring the empire to the times of prosperity and conquest and checking corruption in motion. At the same time, the Hungarian princess Farya Bethlen seeks refuge at the Ottoman court and the instant attraction between her and the Sultan causes reactions. A strain is also put on Murad's relationship with his sister Gevherhan after the execution of her husband, as well as in hers with their mother, when she eventually opts for love instead of power games. Their half-brother and Crown Prince, Bayezid, though loyal himself to the sultan, is drawn in conflict too, due to the ambitions of his mother, Gülbahar, who has been long obscured by Kösem; all the while the other princes' and infidels' agendas remain unknown and anti-Ottoman sentiments and plans resurface in the West.