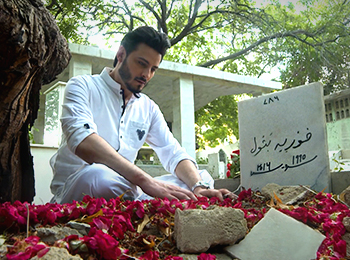 OSMAN KHALID IN TEARS
The drama that was on the lips of every television viewer, setting up milestones after milestones for the show business, by being the number one show in Pakistani television. Baaghi just dropped the curtains for the final time, putting an epic finale to a show that made its own legacy. An inspiration from the sad demise of Qandeel Baloch, highlighting her struggles, the misogyny and the notorious glass ceiling the females have to face in any society which has a dark side. Pakistanis and TV enthusiasts alike were taken aback by the story telling, the build-up and the brutal truth aired on the last episode, taking their voice to social media, they commended on the bravery of the show and its plot. Osman Khalid Butt, who shared a role in the drama, expressed his emotions on Twitter with the airing of the final episode, highlighting how sad, bitter and cold and honest the last episode was. It is now accepted that this drama has resonated some real emotions throughout and left many of its viewers in tears with its final episode just like Osman Khalid Butt. More likely because it is based on true events and viewers have actually related it to the saddening incident.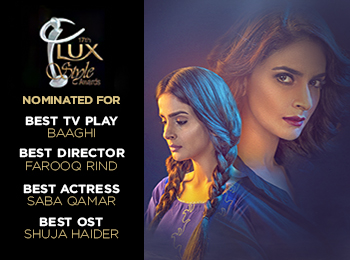 BAAGHI NOMINATED FOR LUX
Based on the life and made-up lies of a very prominent character in the Pakistan media industry, Baaghi Urdu1's hit drama has been making highlights since the first episode. Comprising of an overly talented cast, brilliant screenplay and flawless direction, it is no surprise that it has now become the most watched drama in Pakistan. Originally Baaghi was set to be snubbed by the LSA (Lux Style Awards) committee, but after much uproar from the public they succumbed to public opinion and included Baaghi in the nominations charter such as "Best TV play" and "Best original soundtrack". What Baaghi portrays so beautifully is the actuality of the star's life without letting it being consumed by just several directions and edits wherever they might have thought necessary and that is the beauty of the media industry. Letting the people see for themselves, the true side of every story and this story of a star where fame got the end of her isn't something new, but is still fresh in Lollywood. The good thing is that all these mistakes were corrected just before the voting started across the country. This means there was ample time for viewers to vote for their favorite show.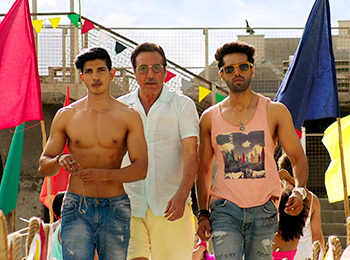 NMA 2 "Music Launch"
Urdu1 Pictures, Filmwala Pictures and Excellency Films in collaboration with 021 Nights launched the official music of "Na Maloom Afraad 2"' the most anticipated film of 2017 on Saturday, 5th August.
It was a star studded event attended by the leading celebrities from film, fashion and television industry who came in full support and danced their heart out on the newest party anthem song "Chal Hug Day".
Watch the music video of the song "Chal Hug Day" here: Music Video